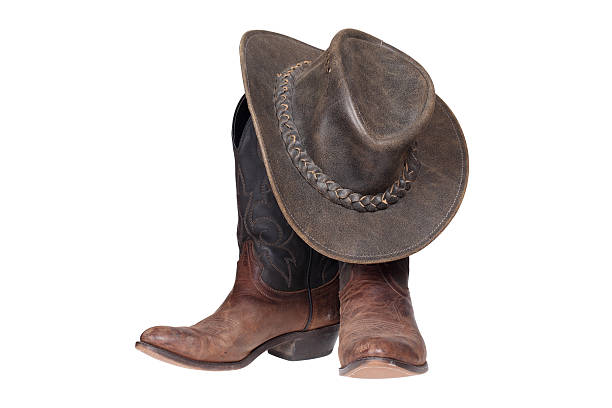 Though western fiction represents only a small category in fiction sales, this market holds an intriguing place in Americana. Susan Brooks, an editor with WordPress.com, writes,
There are several categories of western novels, but the general definition is fiction set in the 19th century frontier or Old West America, west of the Mississippi. The characters are strong and self-reliant, and the stories usually involve cowboys, cavalrymen, lawmen, and outlaws. Generally, western novels focus on themes of individualism and adventure. Westerns generally feature a lone hero (usually male) who reluctantly answers the call to adventure, rescues damsels in distress, and brings the bad guy(s) to justice. The hero is idealistic and driven. (https://susanbrooks.wordpress.com/2016/06/08/western-fiction/)
But is this really an American invention? Robert Wood, in his "The 3 Golden Rules of Writing a Western" says, "It's not about the cowboy hat," and in fact, American westerns owe a great deal to the samurai narratives from Japan. Central to both is a character who is a fundamental, traditionally masculine hero, whose old ideals tend to clash with the changing landscape around him. Rather than give up those ideals, he uses them in such a way as to show they may be old-fashioned, but they hold a strength, a value, that is timeless. The western hero may be a drifter, a gunslinger, a bounty hunter, or a marshal, but at his core, he is a good man who won't let the changing world change who he is.
Think of Rooster Cogburn in Charles Portis's novel, True Grit. As the seemingly restraining rules of modern law and order spread throughout the American west, this old-time marshal is after true justice, which requires killing a murdering snake, rather than taking the chance that he could get away with murder while the wheels of this new-fangled justice system slowly turn. For Rooster, evil must be defeated with a gun; anything less cannot be called justice, and hang the consequences.
The real trick to writing a western—as opposed to writing a detective story or a sci-fi adventure with the same kind of masculine loner who is a traditional justice-minded character—is the setting. At the center of the western is a character who rides a horse in America's wild, wild west. And if you've never been around horses or cattle; if you've never ridden a horse in a western saddle; if you've never experienced dust storms or thunderstorms with no shelter in sight; if you've never been west of the Mississippi River to experience the wide-open spaces; if you've never actually fired a rifle or a revolver, then maybe writing a western is not for you.
Write What You Know!
I'm not saying you can't, or even shouldn't, write a western without all that first-hand experience, but if you really want to write a good one, you have your work cut out for you in terms of research. In my October 19th post, I wrote about "The Details That Help Build a Story: Historical Stuff," in which I discussed finding primary documents on American history. That would be a place to start, as you investigate what it was really—as opposed to Hollywood facsimile—like to live in the old west. The good news is the Internet abounds in historical images and documents. There are also a plethora of videos on everything from saddling and riding a horse to drawing and shooting a gun.
If you're really intent on the western genre, however, I would suggest actually visiting the location. For your next vacation, take Route 66 from Chicago to LA or follow parts of the Oregon Trail; visit historic sites and camp—and I don't mean in some RV park. I mean experience primitive camping, so you know what it's like to sleep on the hard ground and fix your breakfast over a campfire. Or you can make a reservation at one of the many ranches that teach riding and roping, herding cattle, and living on the trail. You can fake it as a writer with enough research, but if you make yourself sit on the back of a horse for five or six hours a day for a week, you'll know what it really feels like to be saddle-sore!
I, personally, have not tackled the western genre, though my science fiction novel, The Stars of Home, comes close, as the first half of the book takes place in the eighteenth-century American west, when my Commonwealth pilot crash lands there. Most of what I talked about above, however, is not beyond my own realm of experience. I grew up next door to a farm and spent hours there riding horses—both bareback and saddled—helping to gather eggs and "herd" cattle that had gotten out. I know first-hand what it's like to try to tighten the cinch of a western saddle on a pony that doesn't want to be ridden that day! And in my teens and twenties, back-country hiking and primitive camping were my favorite kinds of adventure.
I have also crossed this country by car multiple times, including the last time in 1996, when I was on my way to library school, travelling from Washington State to Indiana, and came too close to running out of gas while crossing Wyoming. You simply cannot know how big and how empty that part of the country is until your gas gauge is on the "E", and there isn't a sign of human habitation in any direction as far as the eye can see! And while watching movies and reading books can help, if you want your readers to really feel the experience through your writing, give your characters some first-hand experience through you.
Go for It!
So, if you're drawn to the traditional values and honor of the old west, and decide to write about it, go for it! But do your research first, because these stories are about more than a guy with a cowboy hat and a six-gun. They are about "real" men, heroes with a deep-seated honor, who are struggling to stay true to what they've always believed in the face of a changing world. And doesn't that sound like a great place to start a story?
The next time, we'll look at Christian fiction.
---
by Laura Ewald, CES Editor and Ghostwriter. Looking for a ghostwriter? Laura may be the perfect fit for you. Email us to learn more. 

Please visit our websites: Christian Editing Services, Creating Christian Books for Kids, Pray for Ministries around the World, and Find Christian Links 
Questions? Email karen@ChristianEditingServices.com