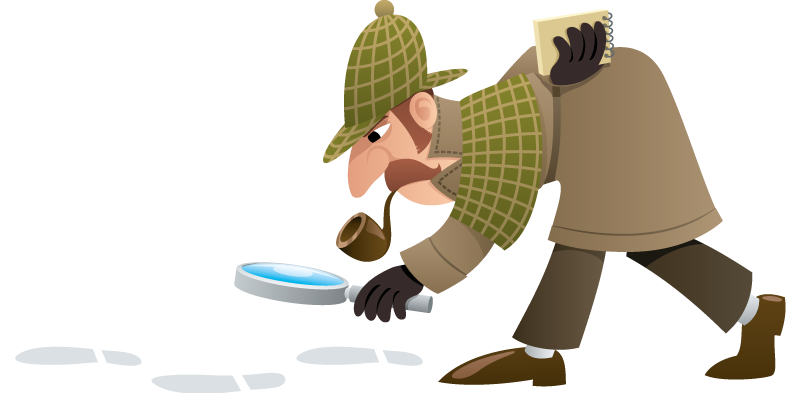 Have you ever wondered what the differences are between a mystery, a suspense novel, and a thriller? Recently, I found myself pondering this question as I was exploring my options for the sixth episode of my Cat & Mac Mysteries. Are my Cat & Mac stories actually mysteries, suspense novels, or thrillers?
According to a brief though clarifying article from a Curtis Memorial Library online newsletter , it's all about the plot.
"In a mystery novel, the focus of the story is on solving the crime. Almost all of the action takes place after the crime has been committed. In a suspense novel, the focus is on preventing a crime from happening . . . [and] . . . thrillers are just suspense novels taken up a few levels in the scope of the plot."
Within these three major sub-genres, the article continues, reside any number of sub-sub-genres "running on a continuum from cozy, with minimal violence, to forensic, which have more gruesome details." Along the way you'll come across the same types of themes found in other genre fiction, such as legal, medical, psychological, or political, that require additional research—or the writer's own personal experience—to fill in the details. And, of course, there are stories that provide a cross-pollination between any of the previously-mentioned suspense genres and historical, romance, science fiction, or fantasy stories.
Satisfying Reader Expectations
Of all the genres, suspense seems to have the most rules. That is, readers read them with particular expectations about the plot—the murder, the bad guy, the detective (professional or amateur), potential victims, the clues, and how they all fit together in a way that keeps the reader guessing "who done it" all the way to the end. But you also have to strike a balance between these expectations and originality. Step too far off the anticipated path, and you'll lose your readers; but be too predictable, too cookie-cutter, and you might do the same.
The principal trick to writing a good mystery in whatever sub-genre to my mind is the hook. How can you start your story in such a way as to grab your readers with that first sentence? There are some real doozies out there, and here are a few of my favorites from my own bookshelf:
"The girl was just plain amazing with a knife." (Julie Garwood, Mercy, Pocket Books, 2001)
"Someone is following me." (J. T. Ellison, When Shadows Fall, Harlequin MIRA, 2014)
"The killer waited patiently for the target to emerge from the cabin."  (Jayne Ann Krentz, When All the Girls Have Gone, New York: Jove, 2016)
"There was no doubt about it. He was dead." (Elizabeth Lowell, Dangerous Refuge, Avon, 2013)
"The heel of one of her high-button boots skidded across the stream of blood that seeped out from under the door."  (Amanda Quick, The Mystery Woman, Jove, 2013)
"'Tell me what you did with her body.'" (Mariah Stewart, Last Look, Ballantine Books, 2007)
Each of these opening lines strikes a unique tone and draws the reader in. They all clearly set up a murder mystery, and they're intriguing enough to compel the reader to want to take a chance on reading the rest of the book.
Why Write Mysteries?
While I've been an avid reader of mysteries and thrillers for years, I didn't start writing them until 2016 when a writer friend of mine convinced me I needed to start writing and publishing e-books. She also told me the best-sellers on Kindle were short mysteries in a series. Hence, I sat down to write my Cat & Mac Mysteries. Whether or not short mysteries remain best-sellers, I couldn't say, but I am enjoying finally writing in this genre I've been reading for years.
And of course this is where any writer must begin when writing in any genre: you must read, read, READ books and stories in any genre you want to write. You have to know what readers expect in order to provide it. As David Corbett of Writer's Digest put it . . .
The suspense genres in particular have a number of seemingly hard and fast rules that a writer defies at his peril. And yet the most satisfying mysteries, thrillers and crime stories find a way to create a new take on those rules to fashion something fresh, interesting, original.
Like any creative endeavor, whether painting with a particular technique, composing music in a particular style, or writing in a particular genre, you have to know the rules before you can break them effectively. So read—a lot! Then when you're ready, have fun writing it!
The next time, we'll look at the many facets of science fiction.